Bespoke Markets in Clevedon
One of the most exciting parts of travelling is exploring the local area and enjoying the sites and surroundings.
Our hotel is ideally situated on a cliff top location in Clevedon, overlooking the Severn Estuary and Welsh Hills. The Victorian seaside town of Clevedon offers charming places to visit and plenty of local things to do. To help you to make the most out of your stay at our hotel in Clevedon and to show you the very best of our local life, we want to share with you our two favourite local markets:
Over the last year this market has become more and more popular. Local residents and holiday makers enjoy travelling to this market to celebrate the local produce and craft maker's creations.
Where?
Located in the Hill and Sea area of Clevedon, between the seafront, Hill Road and Alexandra road. This bespoke Market is only a 10 minute walk from our hotel in Clevedon.
When?
Every first Sunday of the month between March and December, from 10:00am until 2:00pm. So, if your stay at our hotel in Clevedon happens to fall on the first Sunday of the month, we highly recommend you head down to the market and enjoy its vibrant atmosphere.
Dates in 2018 include: 4th March, 1st April, 6th May, 3rd June, 5th August, 2nd September, 7th October, 4th November and 2nd December.
About
The Clevedon Sunday Market is a bespoke artisan market held in Clevedon. The stalls celebrate locally produced food and drink, talented craft makers and vintage collectors from the South West. At this bespoke market in Clevedon you can enjoy sweet treats from local chocolatiers and bakers and can admire talented work by local artists, jewellery makers and florists.
This award-winning Farmer's Market celebrates local food by local people. Here, you can soak up the welcoming West Country atmosphere and grab yourself a bargain or a tasty treat at one of their market stalls.
Where?
The Somerset Farmer's Market is located in the 400 year-old market square in the centre of the ancient town, Axbridge. This market is slightly further afield from our hotel in Clevedon (approx. 30 minute drive) but it's well worth the journey.
When?
This bespoke local market is held on the first Saturday of every month from 9:00am until 1:00pm.
Dates for 2018 include: 3rd February, 3rd March, 7th April, 5th May, 2nd June, 7th July, 4th August, 1st September, 6th October, 3rd November and 1st December.
About
There are around 25 stalls at the Somerset Farmer's Market, which include local farm produce, seasonal vegetables, award winning specialist cheese makers, florists, cider and wine makers and much more.
When visiting the seaside town of Clevedon, why not stay at the Walton Park Hotel. Charmingly nestled in two acres of landscaped gardens overlooking the Severn Estuary and Welsh Hills, our hotel offers spectacular views and excellent accommodation.
To book your stay at our hotel in Clevedon, click here or call us directly on 01275 874253.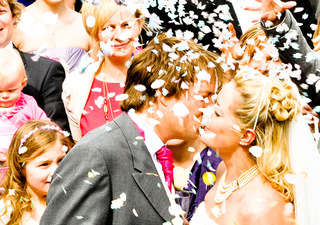 On selected dates including Saturdays you can tie the knot at the Walton Park Hotel and thoroughly enjoy our magnificent setting with your wedding by the waterside.
Read more