Local Wedding Cake Suppliers near Clevedon
Our Wedding Co-ordinator wants to share with you some of the best local wedding cake suppliers in and around Clevedon…
Every little detail of your wedding day is important to us at the Walton Park Hotel. From the magical ambience of our waterside wedding venue, to the carefully crafted wedding menu and the presentation of your show stopping wedding cake.
Our experienced Wedding Co-ordinator and Events Team work tirelessly to make your wedding day that extra bit special. With years of experience planning weddings and working with local businesses, our Wedding and Events Team want to share with you some of the best local wedding cake suppliers in and around Clevedon;
Located in Bristol, Cakes by Elan will help to design your dream wedding cake. Using only top-quality ingredients, Elan creates freshly baked masterpieces, which can be personally tailored to your special day.
With over 20 years of experience making and decorating cakes, The Icing Centre can create a unique centre piece for your wedding. If you want to feature you and your partner on your wedding cake, Ann is your lady, as she specialises in making sugar models.
Based in Portishead, Cemlyn Cakes take pride in not only creating cakes which look incredible, but taste delicious too. Whether it's traditional, vintage or novelty cakes you are looking for, Cemlyn Cakes have an eye for detail and will create your picture perfect wedding cake.
A family run cake company, where mother and daughter put their heart and soul into creating your perfect wedding cake. Popular with lots of our brides and grooms at the Walton Park Hotel, Honey Bunch Cake Company will help design a cake which shows off your personality and will add the wow-factor to your wedding day.
Based in the heart of Bristol, Aah Toots are an independent cakery and biscuitier who specialise in botanical cakes, vegan, gluten-free and even boozy cakes. So, if you're after a wedding cake with a unique and delicious twist, team toots are for you!
If you would like some more expert advice or would like to enquire about our wonderful Somerset wedding packages at our hotel in Clevedon call us on 01275 874253 or email weddings@waltonparkhotel.co.uk.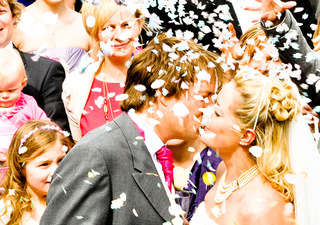 On selected dates including Saturdays you can tie the knot at the Walton Park Hotel and thoroughly enjoy our magnificent setting with your wedding by the waterside.
Read more