Ten Things To Take With You On A Coastal Walk
After a good night's sleep at our hotel in Clevedon and a delicious breakfast to kick-start the day, it's time to grab your walking boots and set off alongside the Somerset coastline.
Here at the Walton Park Hotel, we have put together the top ten things to take with you on a coastal walk in Clevedon, Somerset:
Walking Boots
There can't possibly be anything worse than getting a couple of miles away from the hotel and realising your feet are killing you. Go above and beyond to keep your feet happy with a sensible pair of walking boots. When matched with good quality walking socks there should be no complaints.
Sensible Clothing
Thinking skinny jeans? Well if you're planning to walk further than the shops we would certainly advise wearing something a little more comfortable such as loose fitting clothing. England (Somerset especially) is renowned for having unpredictable weather, so prepare for rain or shine. Make sure you have waterproofs and light layers to keep you warm. A hat is also essential if the sun comes out as this will protect the back of your neck and will prevent overheating.
Rucksack
You'll need a rucksack to carry spare clothes, refreshments and other essentials. Try to find one which is lightweight to avoid carrying excess weight on your back.
Refreshments
Ensure you pack some light snacks to fuel your travels and to give you a boost of energy. Don't forget to pack a drink, it's essential to make sure you are hydrated throughout your walk along the Somerset coastline.
Navigation
We've all been there, walking with confidence until you realise you've gone off route. While over 70% of us carry a smartphone there days, make sure you remember to pack a map or look up directions in case there is no 3G or 4G. If you want to be extra cautious a compass (if you know how to use one) may help to get you back on track.
Walking Poles
These are a 'must have' for those who may be a little more adventurous. Walking poles will help you stay steady, will prevent injuries and most importantly, will help you reach your desired destination.
First Aid
In the case of injuries, remember to pack a first aid kit, such as plasters, sun-cream, pain relief and any other personal medications.
Binoculars
The Somerset coast presents beautiful bird watching spots and stunning views. Remember to pack your binoculars to make the most of the natural beauty of the Somerset coast.
Journal
For those who like to create a few written memoirs, why not grab yourself a small note pad and pen to write down any sights and information you want to remember for future references. Maybe even write it into a blog when you return to help inform others of the remarkable scenery and wildlife upon your return.
Camera
Again, most people will have a smartphone to take some pictures along your way. If you're a keen photographer, we'd recommend you take a SLR as some of the picturesque sights are indefinitely worthy of a high resolution lense.
Fancy exploring the Somerset coastline and need a cosy and warm place to stay? For the best hotel rates in Clevedon, click here or call us directly on 01275 874253.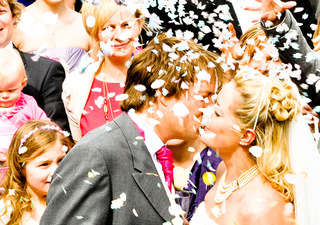 On selected dates including Saturdays you can tie the knot at the Walton Park Hotel and thoroughly enjoy our magnificent setting with your wedding by the waterside.
Read more