Things To Do Near Weston-Super-Mare This Easter
Want to spend a weekend away with your family over Easter? To help you plan a fun-packed family weekend, our team at the Walton Park Hotel near Weston-Super-Mare have put together some top Easter activities;
Cheddar Gorge: Glow in the dark egg hunt
From Saturday 24th March – Sunday 8th April 2018 the Easter Bunny will be making a surprise visit to Cheddar Gorge. Gough's Cave at Cheddar Gorge will be illuminated with glow in the dark Easter eggs and magical trails will be created for children to help locate the glowing Easter eggs. This is a ticketed event, click here for more information.
Grand Pier
The Grand Pier at Weston-Super-Mare offers hours of fun for the family, all year round! If you're staying at our hotel near Weston-Super-Mare be sure to visit the beaches of Weston. You could enjoy an afternoon of funfair rides and attractions at the Grand Pier, from go-karting, lazer mazes and traditional arcade games. On 7th April 2018 you could also witness a spectacular seaside firework display, with the very best views from the Grand Pier itself, for tickets and information click here.
Coastal Walks
Our hotel near Weston-Super-Mare is blessed with beautiful views across the Severn Estuary and Welsh Hills. Ideally situated on a cliff-top location in Clevedon, there's miles of countryside space nearby and extensive woodlands for walkers. Some of our favourite local walking spots include Poets Walk, which runs along the Somerset coast, Crook Peak, which offers outstanding 360° views across the Somerset Levels and Weston Woods walk. The Walton Park Hotel also welcomes small dogs, so if you have a fury friend, these walks near our hotel would be ideal!
Bristol Hippodrome
If you're looking for an evening of entertainment, we would highly recommend a trip to the Bristol Hippodrome. The theatre boasts grand architecture from the Victorian era and outstanding performances! When staying at our hotel near Weston-Super-Mare be sure to check the theatre calendar, as there is always something spectacular scheduled. Performances over the Easter weekend include Matthew Bourne's Cinderella story, stand up comedy by John Bishop and tribute band 'ABBA Mania'. For tickets and information click here.
We hope we have given you some inspiration for fun things to do with your family over Easter. If you would like to book a stay at the Walton Park Hotel near Weston-Super-Mare, click here or call 01275 874253.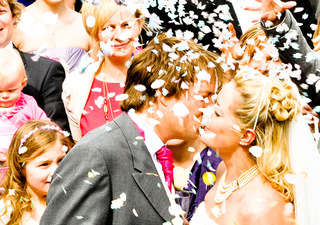 On selected dates including Saturdays you can tie the knot at the Walton Park Hotel and thoroughly enjoy our magnificent setting with your wedding by the waterside.
Read more