Top 6 Frequently Forgotten Wedding Details
When it comes to planning weddings, it can often feel like there are a million and one things to remember. As a popular wedding venue in Clevedon with years of experience of planning and hosting weddings, we don't like seeing things slip through the cracks. Here at the Walton Park Hotel, we have created our top 6 wedding details that are frequently forgotten. So, grab a pen and paper and take notes;
1. Directions & signage
You don't want your guests getting lost on the way to your wedding venue, so be sure to include a map or link to Google Maps on your wedding invites, so that your guests can plan their routes. As for the day itself, create signs to direct the guests to the correct spot. We've seen a fair few handmade wooden signs and arrows at our wedding venue in Clevedon and not only are they a practical addition, but they can also make for an elegant finishing touch to your décor!
2. Weather plan
The weather may not always be on your side on your wedding day, so that's where the 'rain plan' comes in. As you remain hopeful for a sunny day, it can be easy to forget about potential downpours. It's a good idea to have umbrellas available for your guests in case the heavens open.
3. A game plan for the kids
If there are children on your guestlist, it's important to have a plan to keep them attended to and on their best behaviour. To avoid disruptions during the ceremony, you could arrange for your usher to hand out colouring books and crayons. At the wedding breakfast, seat the little ones with their parents so they'll be on top form while dining.
4. A powder room basket
Give the wedding venue loos a little added luxury by providing a basket filled with wedding essentials. Pop in some hairspray, mints, spray deodorant, hairclips, lip balm and pain relief tablets to make sure your guests look and feel their best.
5. Photographer plan
It can be tricky to gather everyone together for photos. This is where your designated 'photo wrangler' comes in. Note down a list of people who you would like photographs with and your 'photo wrangler' will herd in your selected guests so they are ready for their group photos.
6. Thank you cards
It can be easy to get caught up in the honeymoon mist after your wedding. Once the excitement begins to settle, it's incredibly important to thank all of your wedding guests for attending your special day. It's best not to leave it any later than two months after your ceremony.
Here at our waterside wedding venue in Clevedon, we pride ourselves in thinking of all the finishing touches that will make your wedding day extra special. Our dedicated wedding team are happy to help with any of the stages of planning your big day. For information on our wedding venue in Clevedon click here or to arrange a viewing call 01275 874253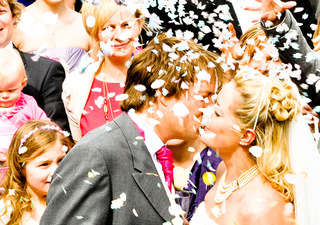 On selected dates including Saturdays you can tie the knot at the Walton Park Hotel and thoroughly enjoy our magnificent setting with your wedding by the waterside.
Read more