Things To Do in Clevedon
Clevedon is a beautiful Victorian seaside town, which overlooks the Severn Estuary. This charming town is a wonderful spot all year round and is the perfect destination for a relaxing coastal break. You can take time out and enjoy a stroll along the promenade, admire the beach views and enjoy some fish and chips by the seaside.
At our Clevedon accommodation, we want our guests to make the most out of their stay. Our team at the Walton Park Hotel have carefully selected just some of the top things to do when visiting Clevedon…
Clevedon Pier
Clevedon Pier is one of the main attractions in Clevedon and is often the focal point for events. It is the only Grade I listed pier you can visit in England, so it is well worth a visit. Clevedon Pier the perfect place to take a relaxing stroll, breathe in the fresh sea air, admire the Victorian style architecture and take in the stunning sea views.
If you're an avid fisherman, bring your fishing rod along on your travels because the pier is a fishing hotspot. You can also venture out to sea and take boat trips from the pier. Other attractions include gift shops, a café and 'Discover @ The Pier', where you can learn all about the history of the Grade I listed Pier.
Poets Walk
Poets Walk is a popular footpath which runs along the Somerset coast, which was named after famous poets and writers who have visited Clevedon. Located in the West of Clevedon, this signposted walk takes you along the stunning coast, through the woodlands, and via Wain's Hill and Church Hill. So put on your walking boots and explore the stunning landscapes which inspired many literary legends.
If you're a keen walker, take a read of our 'Ten Things to Take on a Coastal Walk' blog.
Clevedon Court
A National Trust gem; Clevedon Court is a 14th century manor house, which is a remarkable treasure from the medieval period. Here, you can learn about the history of the manor and explore stunning displays of Elton Ware pottery and Nailsea Glass. Not only is the manor magnificent, this National Trust property offers a stunning 18th century terraced garden. After you have explored the history of the manor you can wander around the delightful gardens and admire the stunning scenery.
Curzon Cinema & Arts
If you are looking for a unique experience that will take you back in time, then the Curzon Cinema is for you. This Grade II listed building has been in Clevedon for over 100 years and is now owed by the local community. Here, you can expect live performances of plays and comedy, as well as modern film releases. If you are looking for a blast from the past, this charming cinema will bring you a sense of nostalgia with it's classic architecture and timeless interior detail. To find out more about the Curzon Cinema & Arts click here.
When visiting Clevedon, why not stay at the Walton Park Hotel. Our hotel in Clevedon occupies a stunning cliff top location, overlooking the Severn Estuary and Welsh Hills. Our 19th century hotel has been sympathetically restored to become Clevedon's Premier Hotel.
To book your stay at our Clevedon accommodation, click here or call us directly on 01275 874253.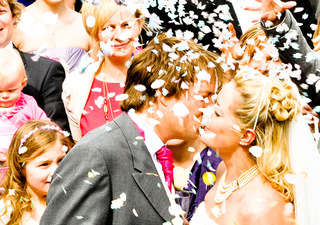 On selected dates including Saturdays you can tie the knot at the Walton Park Hotel and thoroughly enjoy our magnificent setting with your wedding by the waterside.
Read more